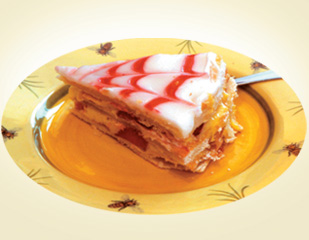 Mille Feuille
Preparation: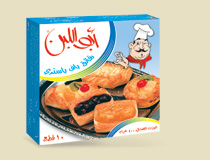 Take the pieces out of the freezer in order to restore softness.
Foliate the dough by foliature until three times the size.
Arrange them, apart, in a tray greased with little butter and put the tray on the middle grid of a moderately hot oven to 20m. Until the pieces are of golden color.
Prepare 3cups of cream then paint it on the face of the pieces and sprinkle sum honey.
Apply the four disks click some and paint it by cream, sprinkle sum honey as desired.
Ingredients:
Flour, water, vegetable butter, salt, sugar.