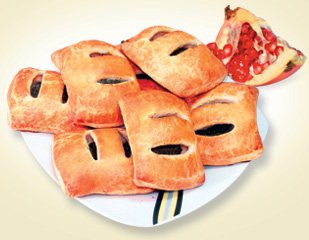 Spinach Puff Pies
Preparation: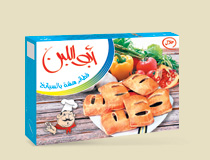 Take the pieces out of the freezer.
Arrange them, apart, in a tray greased with little butter.
Grease the piece surface with whisked eggs.
Wait one hour and a half to have the pieces fermented i.e. double-sized.
Then put the tray on the middle grid of a moderately hot oven until the pieces are of golden color.
Ingredients:
Flour, starch, vegetable butter, salt, sugar, yeast, spinach, green pepper, onion, pomegranate molasses, sumac, milk powder, mono and di glyceride, citric acid, calcium propionate, soya flour and glycerin.